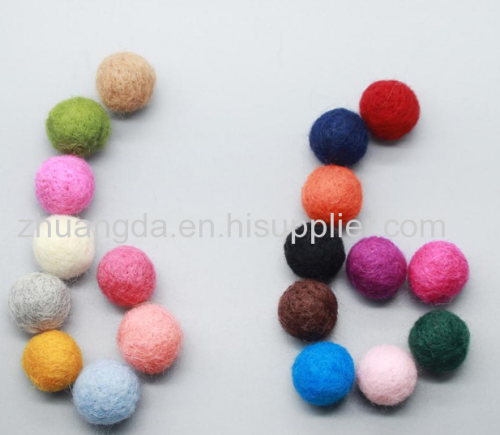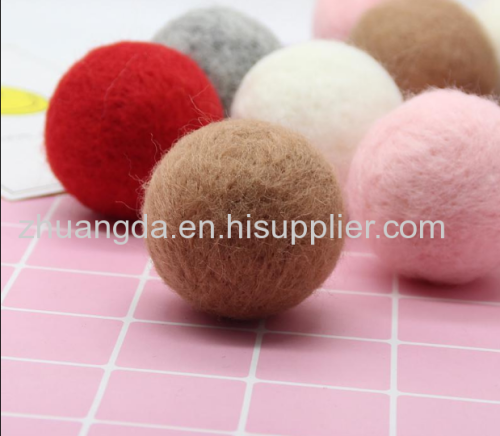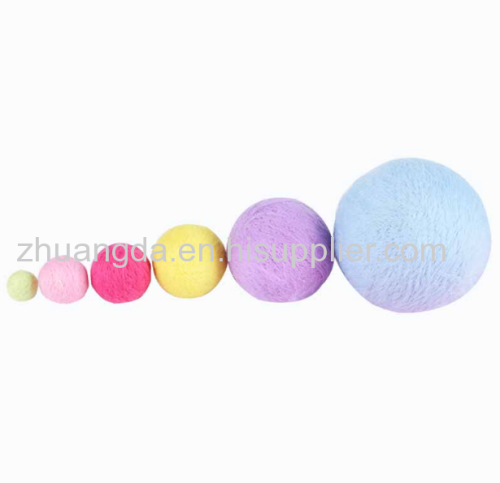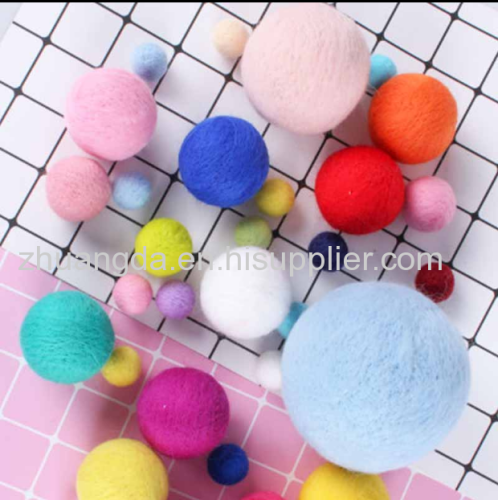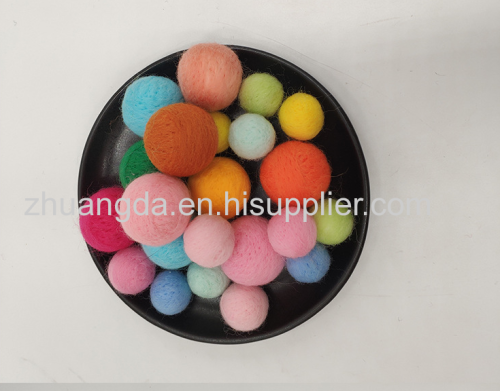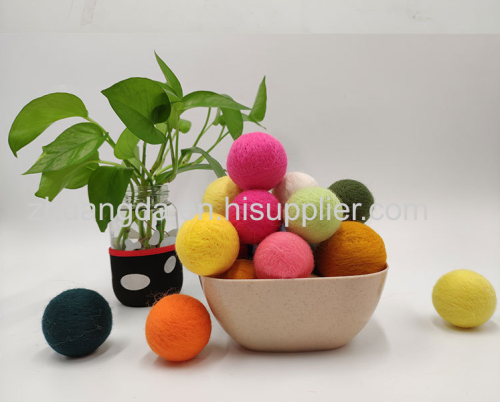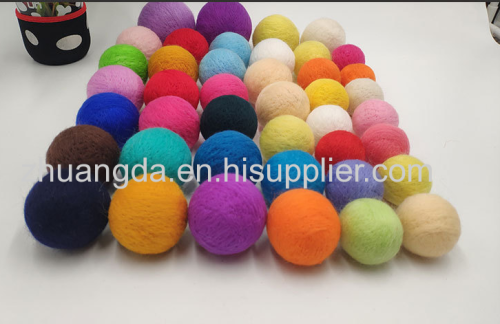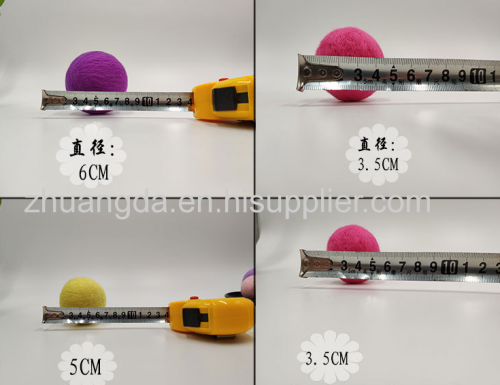 This wool felt ball is the raw material of pure imported Australian wool. After many handsome selection processes, it is made into the most popular wool felt ball.
Specifications: 10mm 15mm 20mm 25mm 30mm 35mm 40mm 45mm 55mm 60mm 65mm 70mm 70mm 85mm 90mm 95mm 100mm and other specifications of a variety of colors can be customized according to customer requirements and pantone color card.
Felt ball can be made into various shapes of handicrafts, felt ball pad, felt ball bag, felt ball strings and other felt crafts, green environmental protection fashion generous luxury luxury.

Hebei zhuangda import and export trade co. LTD
The phone;18131195609